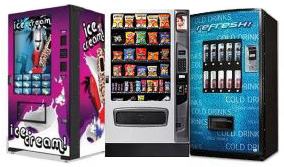 Vending Machines Detroit Michigan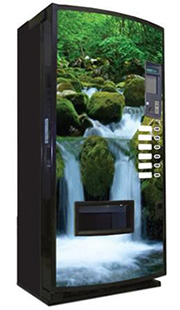 Are you searching for vending machines in Detroit, Michigan to purchase for your vending machine business?
Vendors Source, Inc. offers new, used, and refurbished vending machines and equipment for sale. If you are looking to buy a vending machine we have a large variety of vending machines including beverage vending machines, coffee vending machines, frozen vending machines, food vending machines, and snack vending machines. We have financing available for vending machine purchases.
Do you need reliable on site vending machine repair in Detroit MI or a large selection of vending machine parts?
Vendors Source technicians are factory trained and will repair you vending machine at your location. Most of our service calls are taken care of on the first trip because we have service trucks fully stocked with parts. Our technicians can also repair vending machine refrigeration problems.
Have you been looking for a large selection of vending machine products to stock your vending machines?
We have a large cash and carry warehouse full of food and beverage products designed for vending machines. We also carry healthy and hard to find products in our warehouse. Some of our product brands include Hostess, Bettermade, Frito-Lay, Pepsi Cola, Coca Cola, Herrs, Hershey, Nestle, Mrs. Freshly and Florida's Natural Juices.
Vending Machine Sales Detroit Michigan
Vendors Source has a full line of vending machines for purchase in Detroit Michigan. We can provide vending machine sales, service, and installation.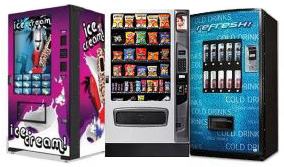 New Vending Machines
Used Vending Machines
Refurbished Vending Machines
Beverage / Drink Vending Machines
Food / Snack Vending Machines
Coffee Vending Machines
Frozen / Ice Cream Vending Machines
Custom Vending Machines
Healthy Vending Machines
Pizza Vending Machines
Soda Vending Machine
Water Vending Machines
Rowe Bill Changers
Vendors Source is your one stop shop for vending machine sales, parts, repair, and supplies. We are a wholesale vending machine distributor with competitive pricing and a wide range of vending machine services to support your business. We have a 30,000 square foot facility with a large selection of vending machines, parts, and vending machine supplies and products.
Vending Machine Parts and Repair Detroit MI
Vendors Source offers a comprehensive repair service and a large selection of vending machine parts for customers in Detroit Michigan. We stock parts for the following machines: U-Select-IT, Federal, Wittern Group, Automatic Products, Seaga Manufacturing, Rowe, Vendo, GPL, Coinco, Crane National.
On Site Vending Machine Repair
Factory Trained Service Technicians
Refrigeration Repairs
Large Selection of Vending Machine Parts
Vending Machine Pick Up and Relocation Services
Visit our 30,000 square foot facility for food and beverage products designed for vending machines. We carry hard to find items, food and beverages, healthy vending products, and a large selection of candy and chips.
If you are in Detroit Michigan and searching for vending machines, vending machine repair, or products to fill your vending machines call Vendors Source today. We are your one stop shop for all your vending machine needs.