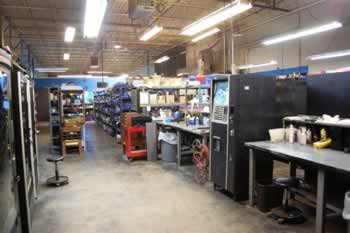 Parts and Service
We stock PARTS for the following machines:
U-Select-IT
Federal
Wittern Group
Automatic Products
Seaga Manufacturing
Rowe
Vendo
GPL
Coinco
Crane National
SERVICE
We offer on-site repair of your Vending Machine. Our service area covers Michigan and Northern Ohio.
Vendors Source, Inc. service techs are factory-trained and we maintain fully-stocked parts trucks. 99% of service calls are completed on the first trip. CALL US TOLL-FREE (888) 874-7629 to schedule your repair. Please have Make and Model of your Vending Machine and exact street address where the machine is located.
We offer pick up and relocating of your vending machines. Our service trucks are equipped with Del Platform Lifts to ensure safe and reliable transport of your machine. In addition, we have specialized moving equipment for stairs.
REFRIGERATION SYSTEMS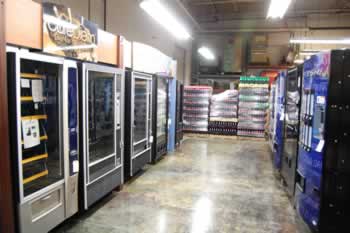 Vendors Source Inc. operates a complete refrigeration repair department. We can repair your vending machine's refrigeration system with compressor replacement or leak repair. Bring us your defective refrigeration deck and we will exhange it for a deck with a new compressor.
BILL ACCEPTORS & COIN MECHS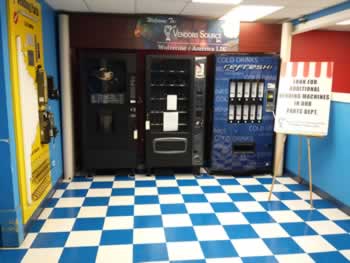 The bill acceptor and coin mech are key components to a vending machine. When these devices do not work, you are losing sales. Vendors Source Inc. has a large selection of factory-reconditioned coin mechs and bill validators from companies like:
   Coinco    Maka   USA    Conlux    Mars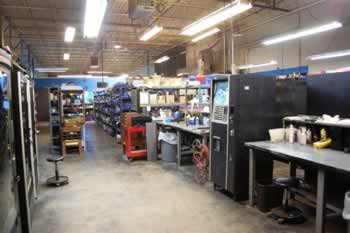 Simply send us your defective device and we will send you a factory-reconditioned part the same day.